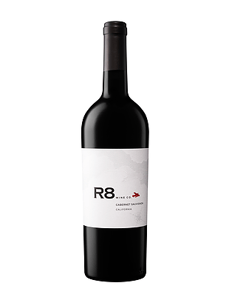 $

54.00
Ripe flavors and polished yet vibrant tannins provide for a full bodied structure that is uncommon in wines at this price. This wine should be enjoyed in its youth with spicy, flavorful food.
Varietals: Cabernet Sauvignon
Bottled: April 2, 2018
TA: 6.0 g/L pH 3.75
Production: 1,344 cases
Release: Fall 2018
R8 wines are available in sets of 3.